Imaging Meals
Essence Harden

"Imaging Meals" was published in Active Cultures'
Digest, Issue 04, June 2020.
Image:
Essence Harden and Jihaari Terry,
fix yo self a plate
, 2015. Courtesy of Essence Harden. Essence Harden's family portrait. Courtesy of Essence Harden.
__
Essence Harden
is a Ph.D. Candidate, independent curator, and arts writer based in Los Angeles. Essence has curated exhibitions at Charlie James Gallery, California African American Museum (CAAM), Antenna Gallery (New Orleans), Los Angeles Contemporary Exhibitions (LACE), Museum of the African Diaspora (MoAD), The Advocate and Gochis Galleries, Residency Art Gallery (Inglewood), Human Resources, Oakland Museum of California (2020), and UTA Arts (2020). Essence is a contributor to Contemporary Art Review LA (CARLA), Artsy, LALA, Cultured Magazine, Performa Magazine, and SFAQ: International Arts and Culture amongst other publications and has written catalog entries for Prospect 5: Yesterday we said tomorrow, Brave New Worlds: Exploration of Space: Palm Springs Art Museum, and What Needs to Be Said: Hallie Ford Fellows Exhibition. Essence is a recipient of The 2018 Creative Capital, Andy Warhol Foundation Arts Writers Program Grant. Essence graduated Magna Cum Laude with a Bachelor of Arts in History and received their Master of Arts from the Department of African American Studies at UC Berkeley. Essence is currently a Ph.D. Candidate in African Diaspora Studies at UC Berkeley.
Family photo albums are acts of matter: matter in the sense of substance, what possesses space, and significance, the importance of that space. The photograph becomes a means to mark those people, places, objects, and circumstances, generating traces of lives lived. Cousins gathered in Easter outfits looking towards the camera on a red stoop in East Oakland, California; a worn couch and a worn parent holding a young child; grandparents appearing in vertical black and white strips years before their children were born; and many wearied subjects annoyed to find themselves caught on camera. These images filled the albums generated by my grandparents, documenting our place in time, our homes, our gatherings, our sensory realm.

Within Cheekie and Papi's albums were also the pages dedicated to the things we ate. Holiday feasts and Sunday meals at my grandparents' home occupy page after page showcasing cobblers, cakes, hams, yams, rolls, and punch. The table adorned in aluminum trays, plastic cups, and lace trim with the hands and arms of the faceless people who set them down. These photographs are snapshots captured quickly and loosely, with the frame appearing crooked and the food deficiently lit. The food seems caught off guard, surprised at the notion of its own importance and the desire to capture its provisional state of being.

But, and this is the part about art: the life of the meal superseded its recorded state, it is a "site of memory" which holds black life at its center of nourishment. The food was the manifestation of my grandmother's tenderness, her caring touch, and raucous laugh. Blurred and imperfect photographs gestured towards the motion and heat in the kitchen and the aroma of bodies plating each dish. They are reminders of sweaty palms touching in prayer and growling stomachs just before we served ourselves. The photograph stresses those moments of love and care and the tears, stress, shouts, and complaints which were also part and parcel of the meals' lifespan. The food snapshot, then, is a strategy on memory, a means of documentation, but perhaps more importantly, a tool that allows for the affective space—home, smell, touch, love, pain—to be held.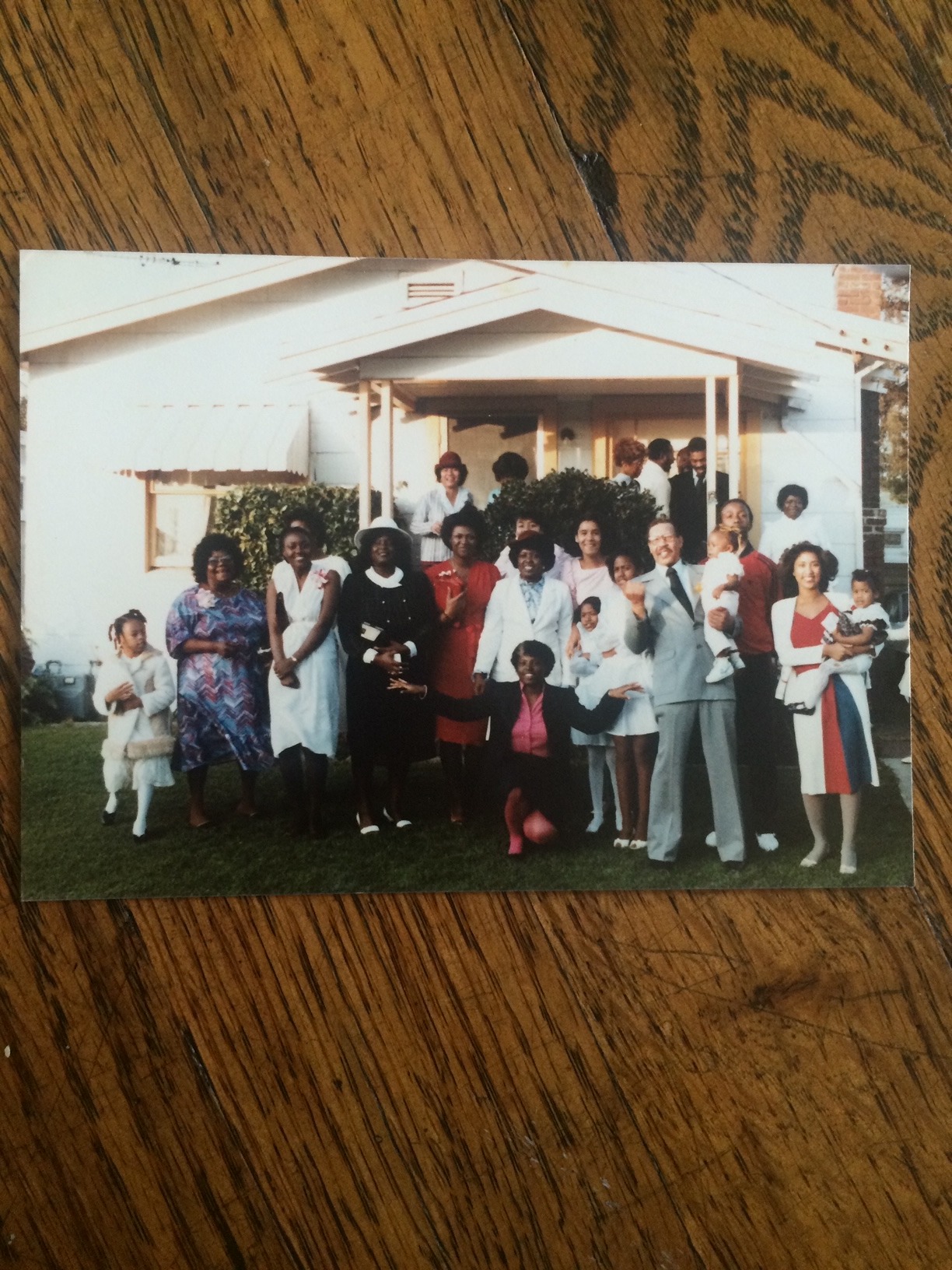 ---