Bearie Seedy SassSquash

Elena Terry



"Bearie Seedy SassSquash" was published in Active Cultures'
Digest, Issue 13, August 2022
(edited by Ferron Salniker).
Images:
Elena Terry, August 2022. Courtesy of the artist.
__
Elena Terry
is the Executive Chef/Founder of Wild Bearies, a non-profit community outreach catering organization. She is also the Food and Culinary Program Coordinator for the Native American Food Sovereignty Alliance. One of her passions has been developing mentorship programs that help build stronger communities within the Indigenous Food Sovereignty movement, while empowering participants and establishing healthy relationships. As a seed-to-table chef, Elena advocates highly for indigenous and organic growers, and producers. She utilizes her partnerships with the Intertribal Agriculture Council, University of Wisconsin, and several tribal farms and her own farm to provide and preserve ancestral ingredients in her community. In promoting the use of traditional ingredients and methods of cooking, she also partners with ethnobotanists to provide education about wild food and foraging in the communities she works with. Elena started as a traditional and ceremonial cook, is a wild game specialist and prefers open-fire, outdoor cooking; however she is also a trained chef and loves to challenge herself in executing multi-course, plated meals.
An Interview with Ferron Salniker


Ferron: A Hubbard squash tart, please tell me more! And why a squash tart to begin with?

Elena: My friends at the Taos Pueblo sent me home with a pueblo Hubbard squash several years ago, and the first time I opened it up it was the most incredible thing I've ever seen. It was just beautiful. I tried it savory and I tried it sweet and it worked in every single recipe. It's the most universally delicious squash that I've come across. I am lucky enough that it grows in the northern region and so I actually have three different farm partners that grow it and I rotate my way through them.
Every part of this fruit is usable from the seed to the flesh and with non-cured squash, you can eat the skin. It's high in vitamins and it's delicious. I like to create recipes that highlight the beauty of this ingredient in the hopes that more people will grow it or it'll be appreciated on a different level, and maybe it'll continue on or be a little bit more prolific.

Squash is also native to the Americas, right?

Squash is one of the three sisters, which is the perfect growing combination of corn, bean, and squash. And the varieties are endless. I wanted to publish a recipe that would encourage somebody to try something other than, say, acorn squash, and hope that it can create a new wave of appreciation for something that is really bountiful. As far as growing it yourself, one seed can produce a lot and when you talk about food security and awareness of your food sources, squash is an incredible place to start.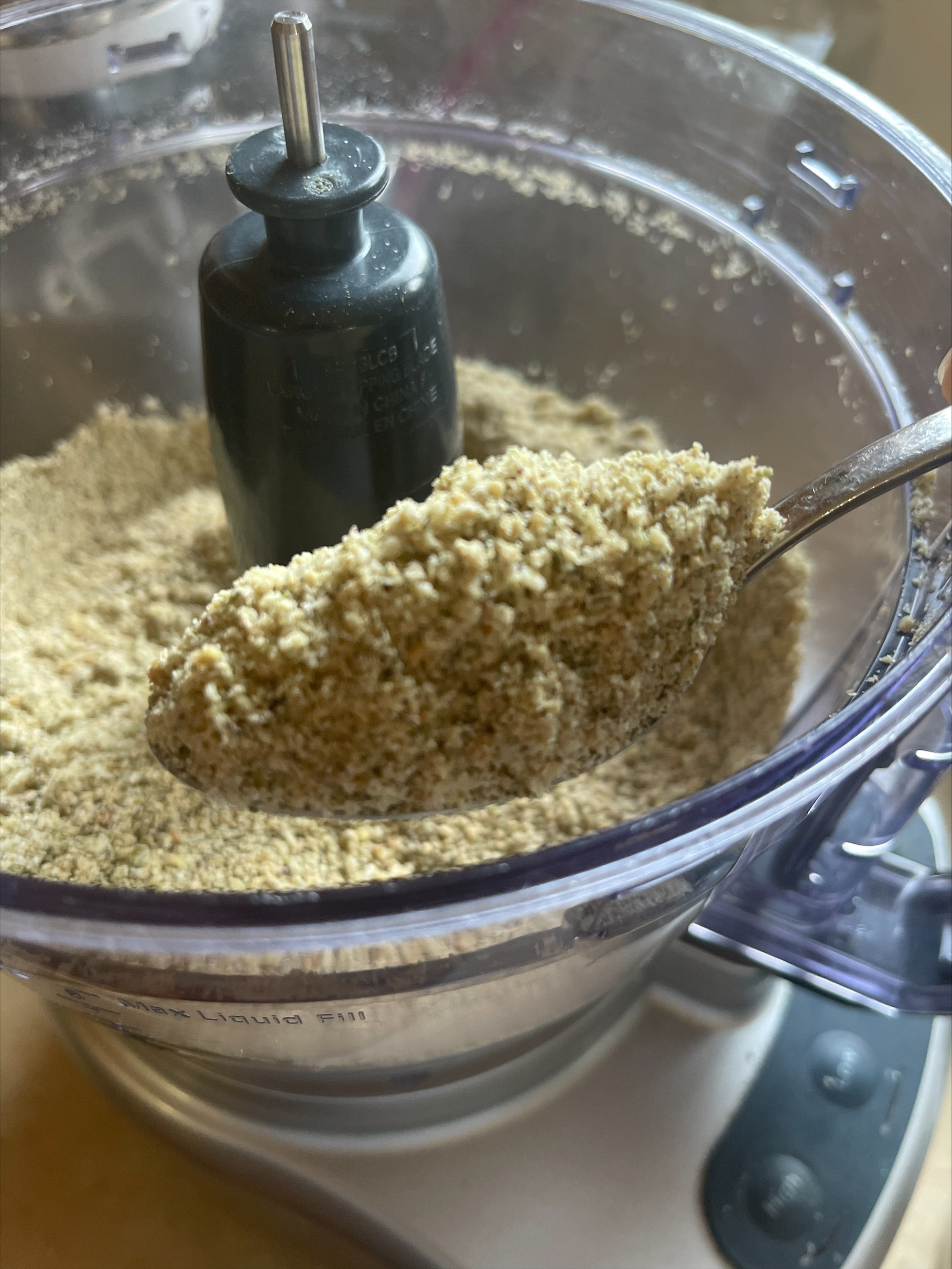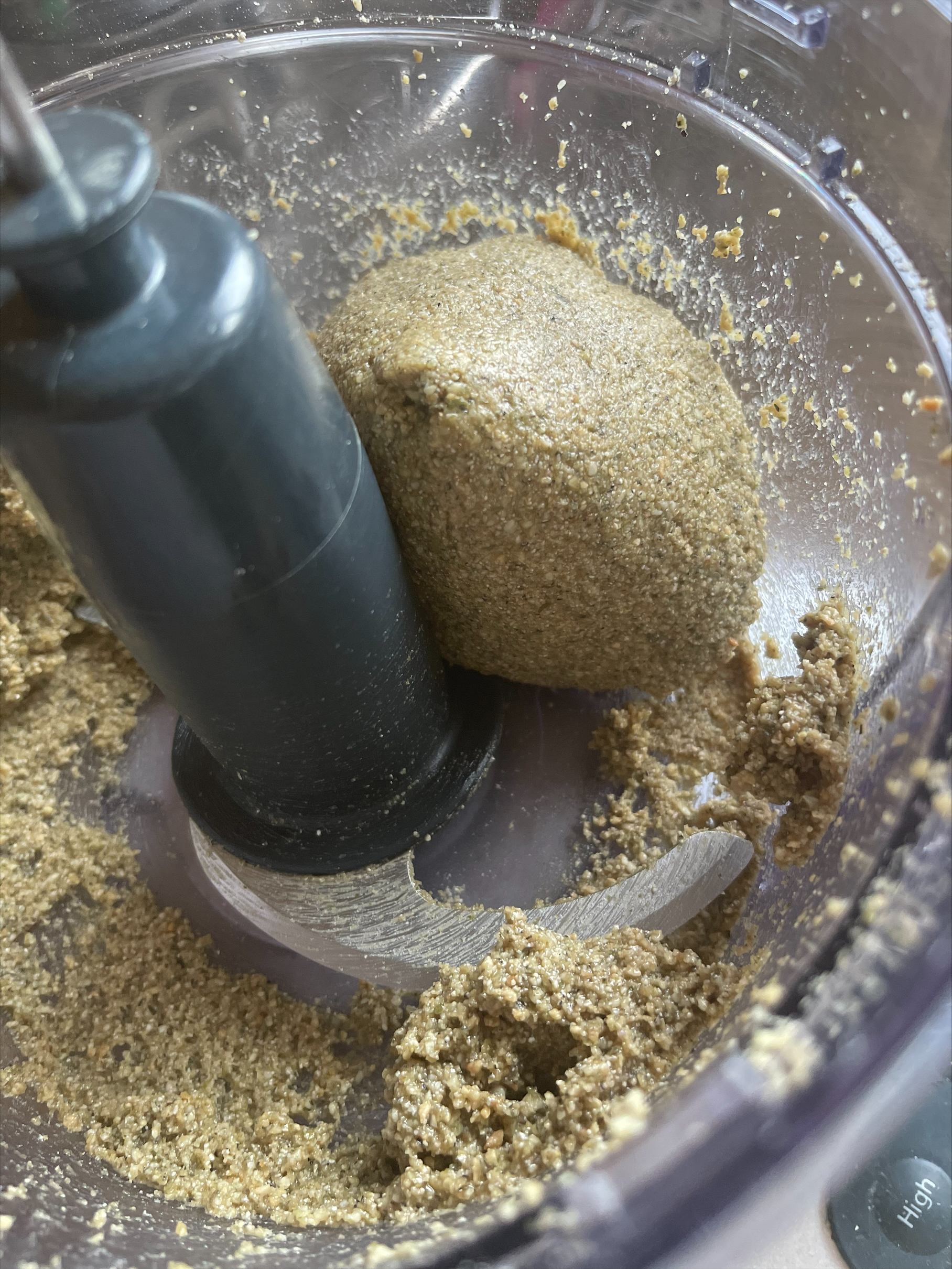 Do you see that as part of your work as a chef, not just to create dishes that are good and nourish people, but encourage people to grow their own food?



I think that what we work to do is to break the walls of intimidation not only to growing your own food but appreciating that it's safe and delicious to do so. In times when food security is a real issue, we can teach you how to grow your own food, and how to value the uniqueness and the diversity of what you have available when you start taking those steps.

The beauty for me—and I'm blessed—is that I have access and am able to cook with our ancestral and traditional food, which for me has always existed in place of prayer and ceremony. We really need that connection not only to our ancestors, but to the ways we ourselves can also be good ancestors. How do I take the steps to make sure that my grandchildren will have access to these same varieties of ancestral ingredients? It's by being responsible and sustainable in my practices. So there's this holistic approach that we have to take when dealing with food. It's a beautiful process and the importance of education is really intertwined with building a stronger community of people who appreciate the beauty of food in its most saturated form.

Are there other ways in which stewarding seeds have been important to you, your family or your tribe?

As Ho-Chunk people, we've been stewards of corn for a century and I myself live down the road from an archeological historic site confirming that we had raised garden beds over a thousand years ago. So these seeds that we care for have those genetics in as pure form as possible. As a chef, I have this beautiful job of being the last person to touch these ingredients before they're presented to my community or before they're shared in a meal. I can't help but think of all of the efforts that have happened for a bean or a squash, from that long ago, to still be in our community and feed us through times of disarray and uncertainty. It's helped keep our ties to our homeland.

Wild seeds are incredibly amazing as well. The way those plants move and multiply and flourish. It really is a metaphor for how to treat each other as living beings: the seed is this life that's just waiting to wake up and when you care for it and you treat it right, it will provide for you and fulfill its destiny to be this beautiful ingredient or plant or whatever it is meant to be as a part of your life. And I think that's the way we should treat each other. Like we are all these seeds in each other's lives and where you plant yourself is where you'll grow, and hopefully that's a place of nurture, support, care and love. When you look at your food that way, you can't help but appreciate the power of food.


---
Recipe

Makes 6 servings


Ingredients:
2 cups cooked squash (I like Hubbard but you can use acorn if needed)
1 cup coconut milk
2 egg yolks
½ tsp salt
⅓ cup maple syrup
1 cup pepitas
1 cup sunflower seeds
¼ cup blue corn meal
½ tsp salt
⅓-½ cup maple syrup
1 tbsp coconut oil
Fresh berries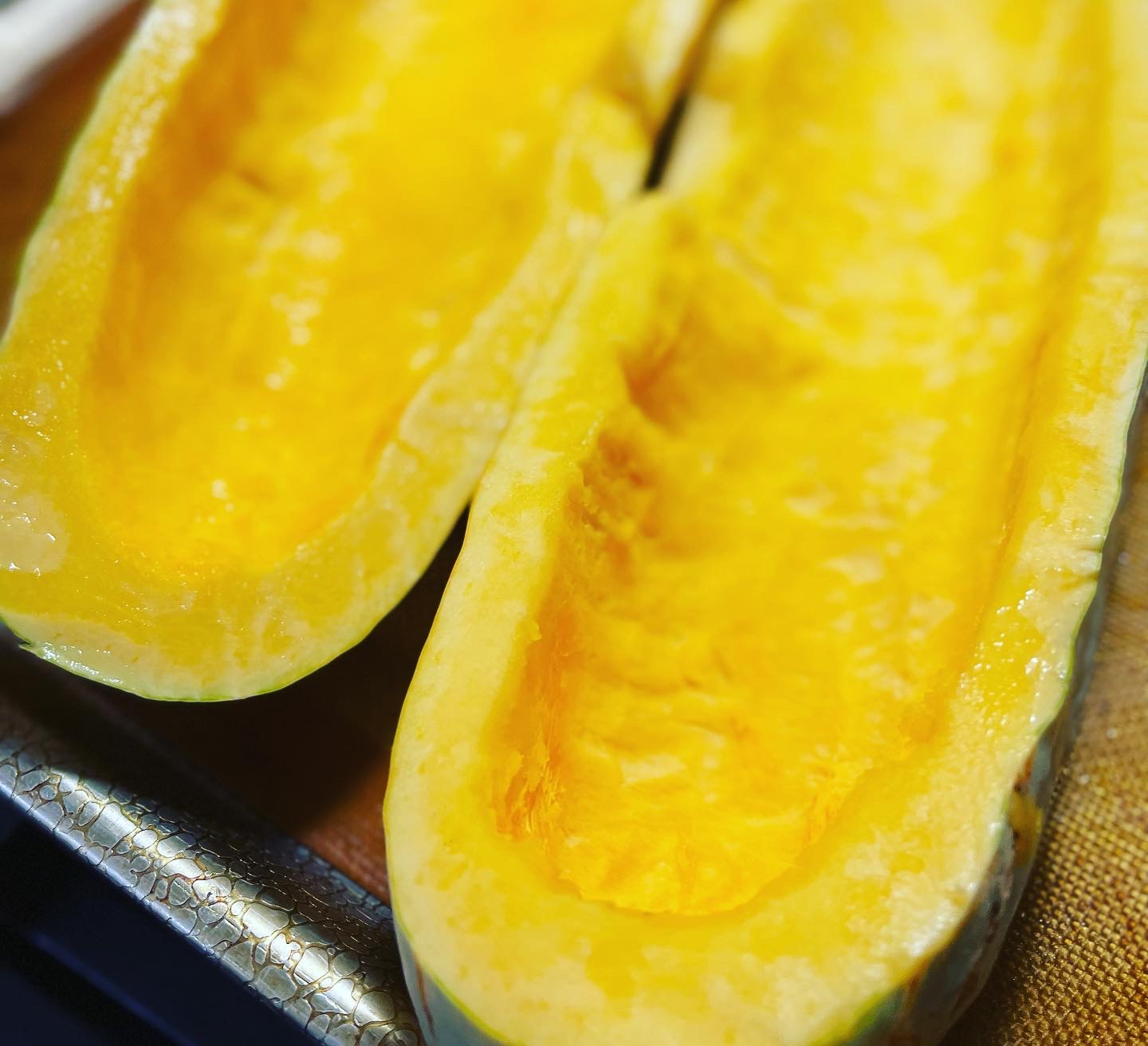 In a large saucepan, add cooked squash puree (I like to roast my squash cut side down in a 350 degree oven until soft all the way through), coconut milk and egg yolks. Stirring constantly, mix on medium heat for about 5 minutes. When mixture thickens, remove from heat, transfer to bowl and loosely cover with plastic wrap. Place in refrigerator to cool. In a food processor, combine the pepitas, sunflower seeds, salt and the corn meal.

Blend until you reach a fine, sand-like texture. Mixing on low, slowly drizzle in the maple syrup until a soft dough forms. Place 2 tablespoons of dough in each cup of a greased (I use coconut oil) large muffin tin. Press the mixture in tightly with your fingers and bake in a 350 degree oven for 10 to 14 minutes or until golden brown. Remove crusts from the oven and cool. Fill the seed cups with pastry cream. Garnish with fresh berries of your choice.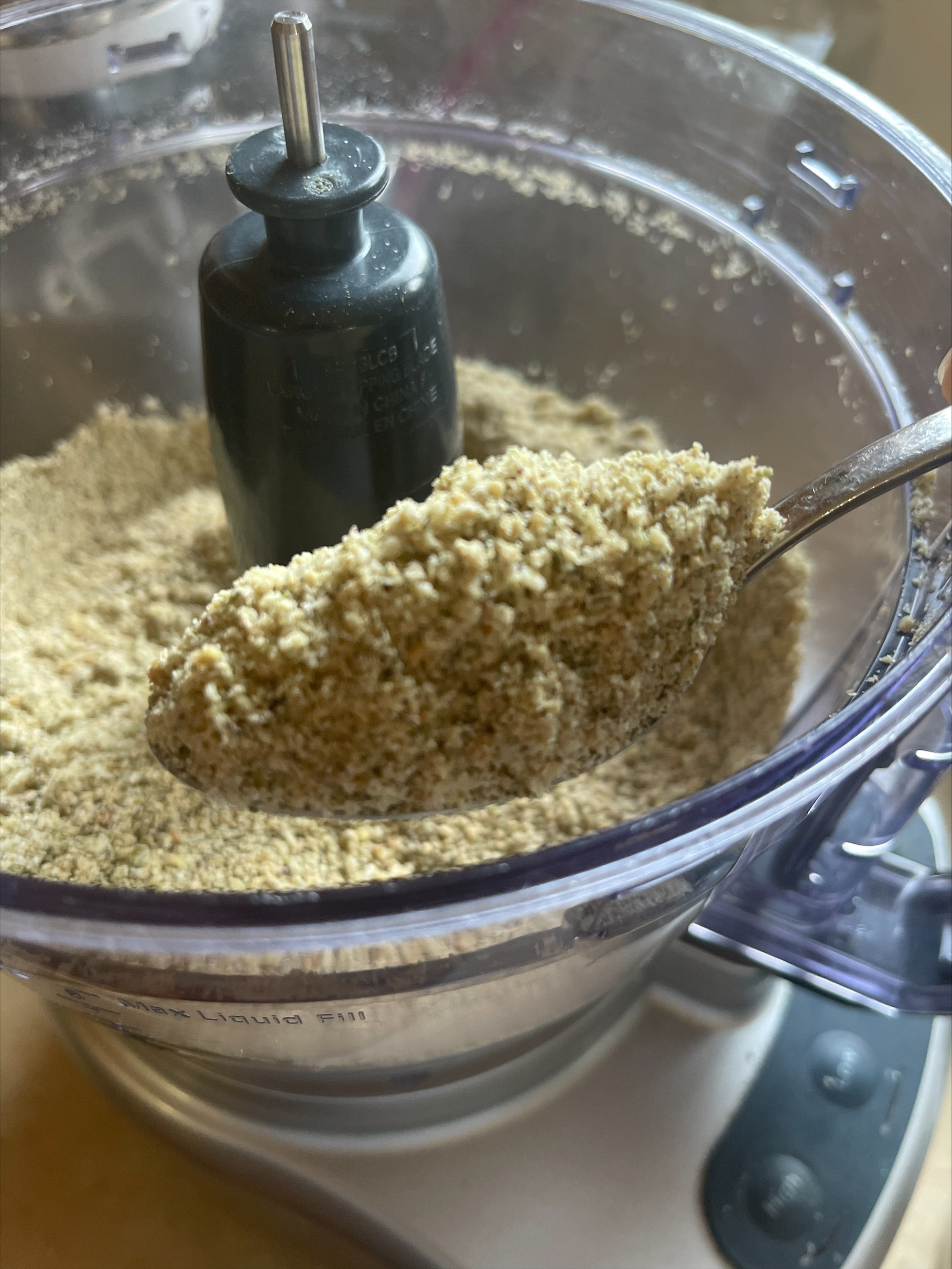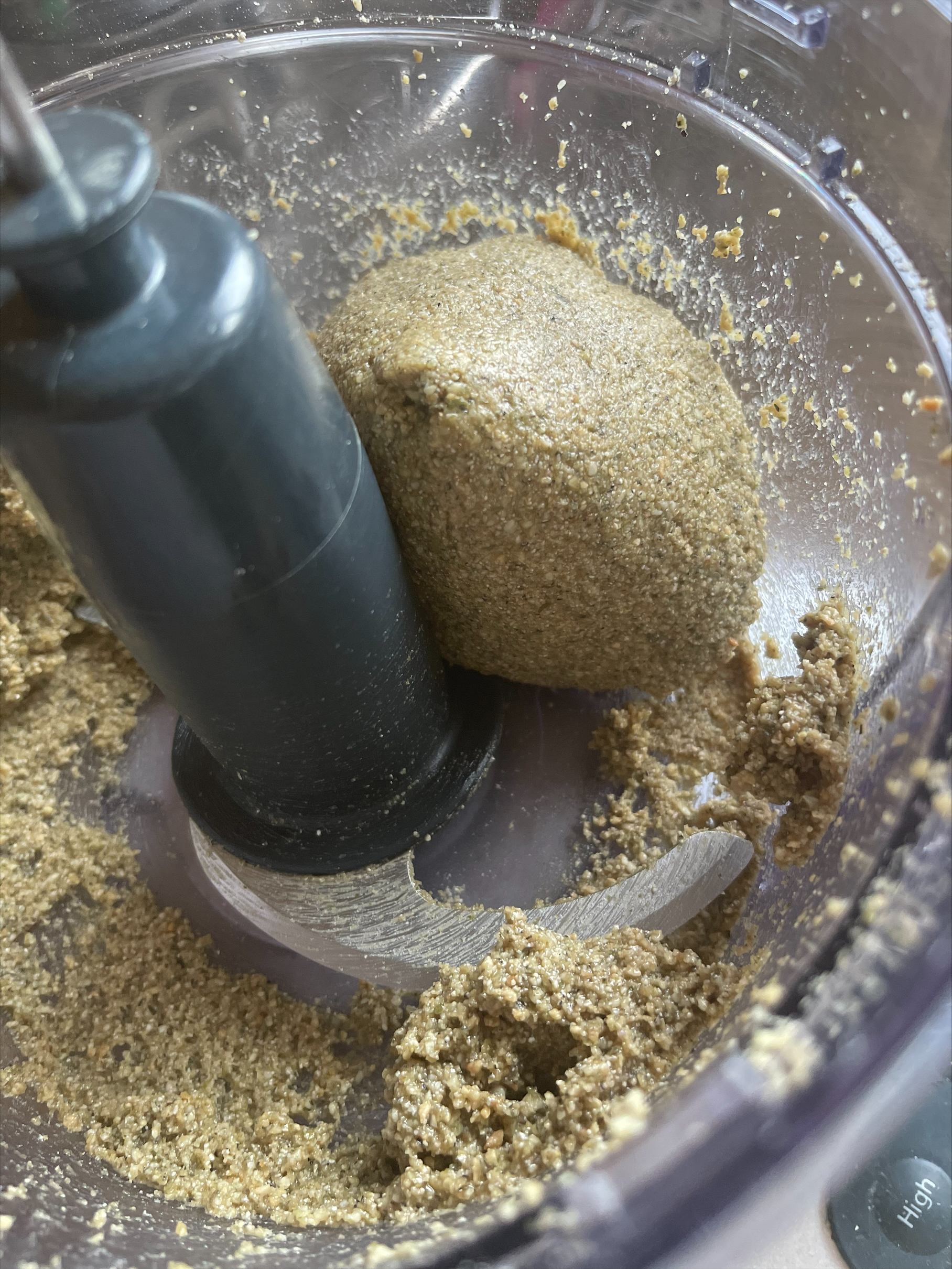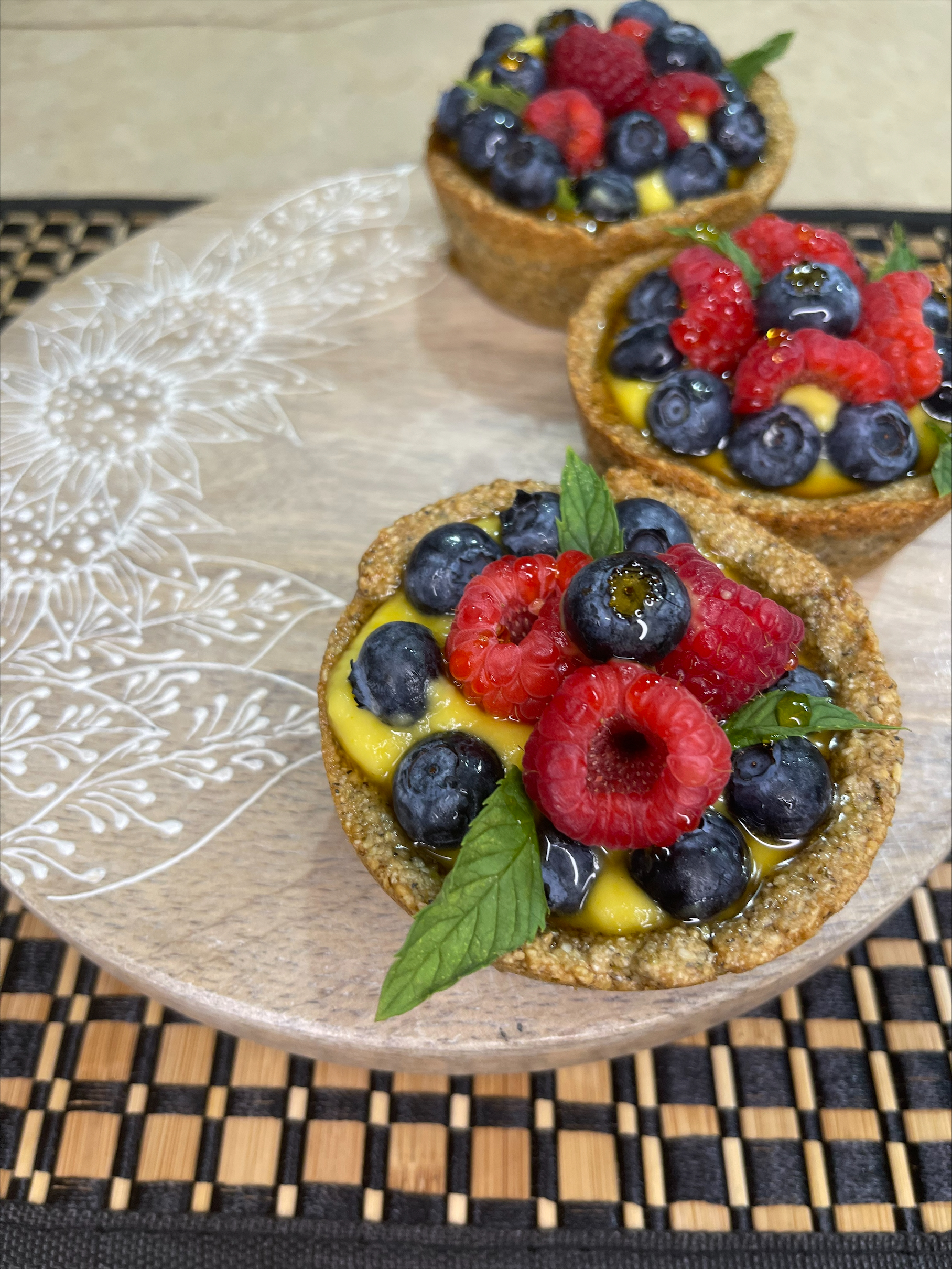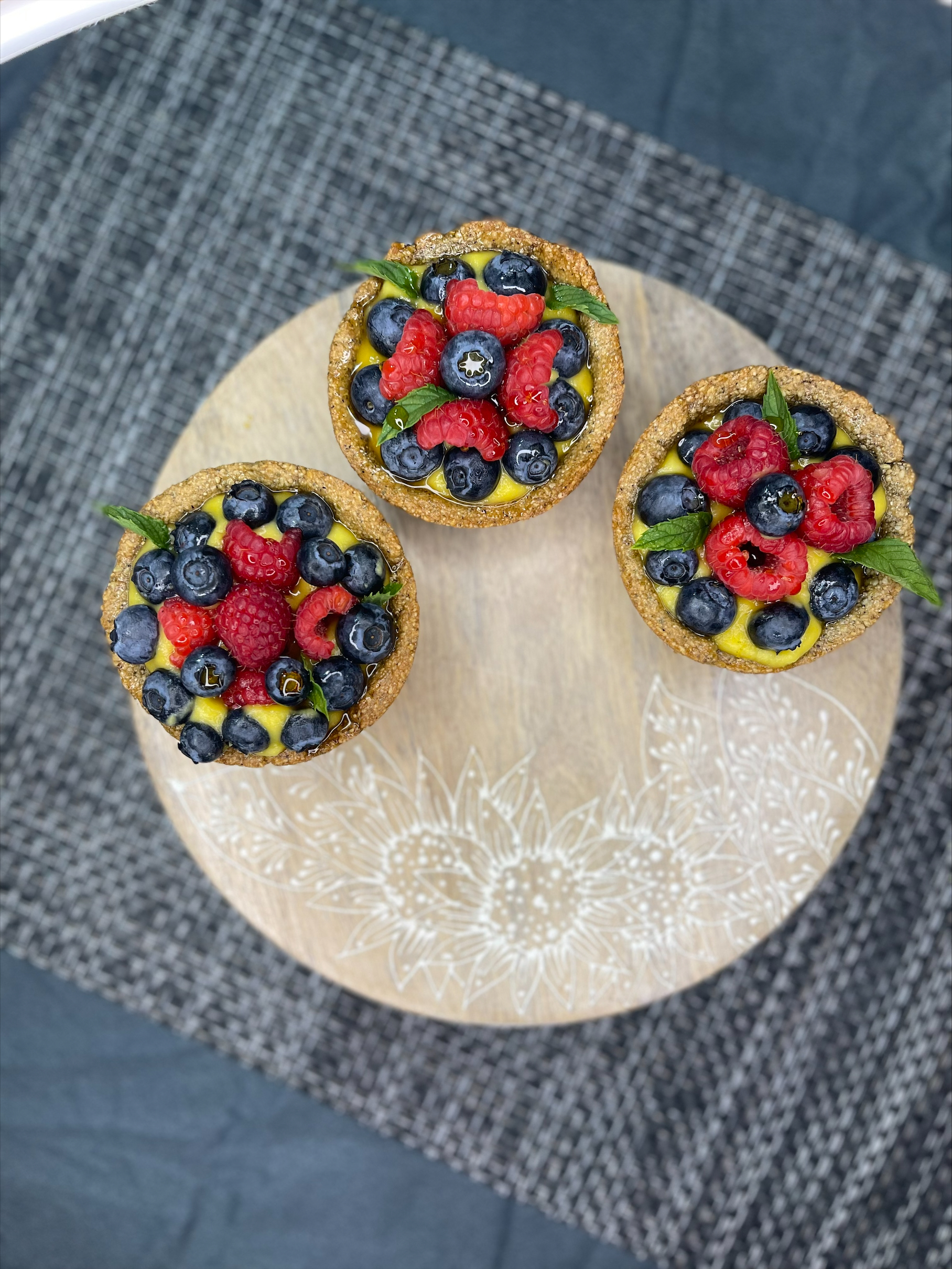 ---